May 29, 2018 | Precision Wine Blogs | David DesForges
How To Taste Wine 6 Basics You Need To Know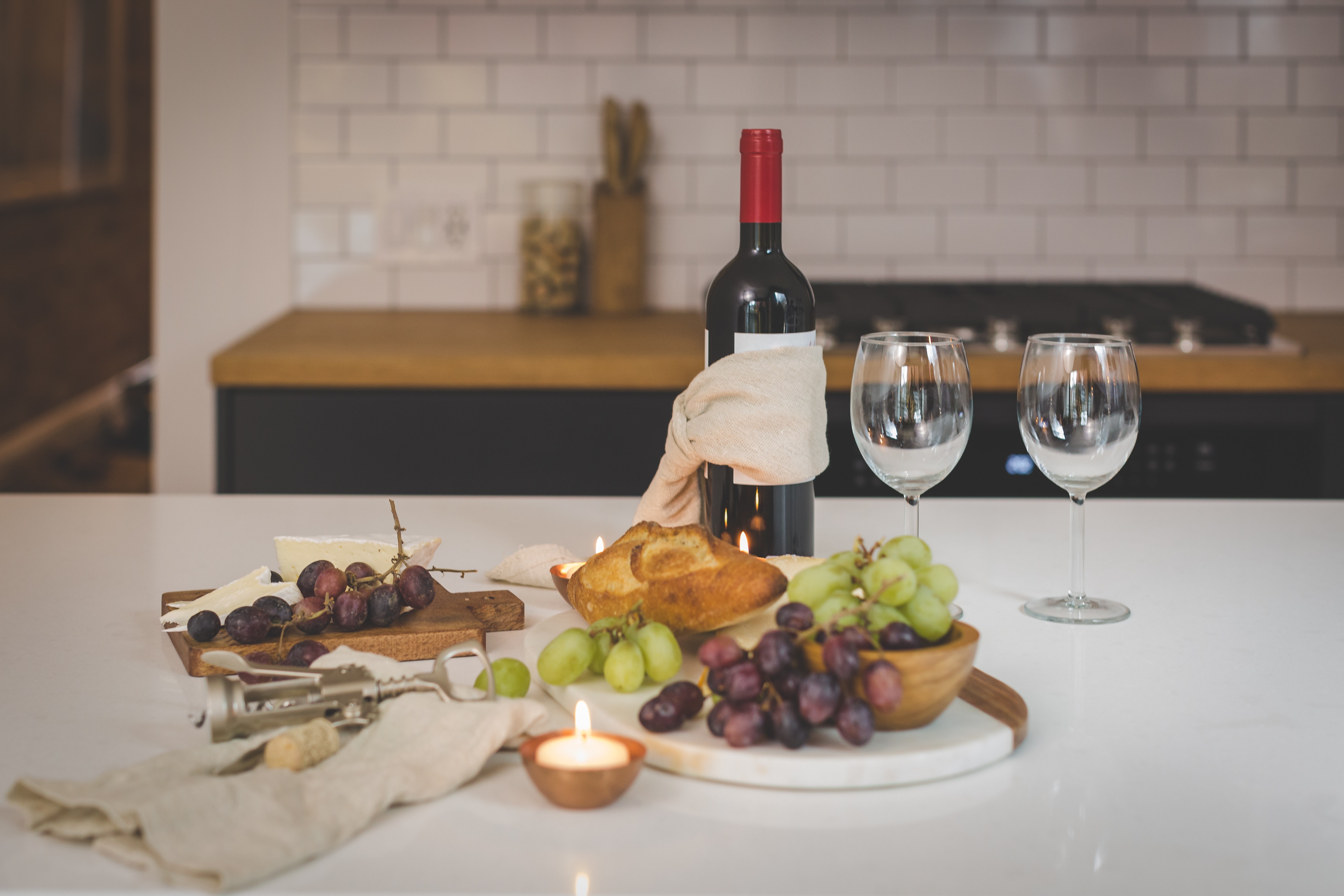 Wine is among the most enjoyed beverages on earth and with good reason. Drinking it is a simple pleasure that can — and should — be enjoyed. On the other hand, it's an incredibly complex commodity, capable of taking you on a sensory journey through time, geography, and technique.
We've collected six crib notes aimed at enhancing your tasting experience, regardless if you savor it academically or simply enjoy an occasional glass.
1. Reboot your senses. No matter if your tasting is a short and casual affair, or if it's of the lengthy and more critical variety, lingering flavors from earlier in the day can set your sipping on the wrong foot by obscuring your sense of smell and taste.
A couple tastes of the right foods and beverages can help calibrate yourself for the tasting you are about to enjoy. Neutral flavors like breads, crackers, and sparkling water (with a splash of lemon) should do the trick towards opening up your palette.
For those tasting all day long, you may want to do like the pros and go for a slightly more aggressive approach and gather some under-ripe pineapple, slices of banana followed by water, or even fatty raw beef to help absorb, cut, and diminish lingering flavors. Put some thought into the environment where you will be tasting and neutralize any overwhelming aromas that exist. Finally, when you do get down to some tasting make sure to begin with whites and then transition to reds, starting with the more subtle varietals of each type and working towards the bolder ends of each spectrum.
2. After pouring your glass, hold it to a light and tilt the glass, allowing the wine to roll towards the rim to view the full color range of the wine from above. As you visually inspect and taste more wine, you will in time learn to identify different grapes based on color, value, density, and saturation.
For example, pinot noir tends to have a pale ruby color that varies minimally, slightly darker at the base of the glass and just a bit lighter in tone towards the rim. Compare that to chardonnay and its saturated deep gold color, which dissipates to a faint, nearly transparent yellow around the edges of the wine.
Next, view the tilted glass from the side. While sediment is normal, particularly in unfiltered wines, the general rule of thumb is the more clear and brilliant the better, as cloudiness sometimes points to problems in fermentation.
Be sure to also give your glass a swirl or two, noting how the wine runs down the sides of the glass. The appearance of 'legs' is prominent for wines of a higher glycerin and alcohol content, a good indicator of a big, full-bodied wine dense with flavors.
3. Does it pass the sniff test? Nothing awakens our memory like the sense of smell, and with the trove of aromatic notes inside each glass, wine surely activates the mind.
With a couple inches distance between nose and glass, take a succession of a shorter sniffs and pay attention to the various notes and reference points that come to mind. Do you have memories of strolling through the forest or of eating dark berries?
Common scent categorizes often found in wine include: fruit, floral, herbal, vegetable, earthen, and mineral, just to name a few. Good wines offer a complex mix of scents, that are not only pleasure enhancing, but act as clues toward what you are drinking. A couple of examples: notes of green pepper and black cherry are hallmarks of cabernet sauvignon, while the presence of smoke or vanilla in wines tend to point towards a wine aged in new oak barrels.
4. The big moment is here, now take a sip. That's right, just a sip. No need for a mouth full. Aerate the wine within your mouth by sucking on it and allowing it to circulate. This will coax the wine to wash against the different areas of the tongue, each specializing in tasting sweet, sour, salty, savory, and bitter. The tasting should provide additional layers of depth and much more intense sensory impression than just smelling the wine.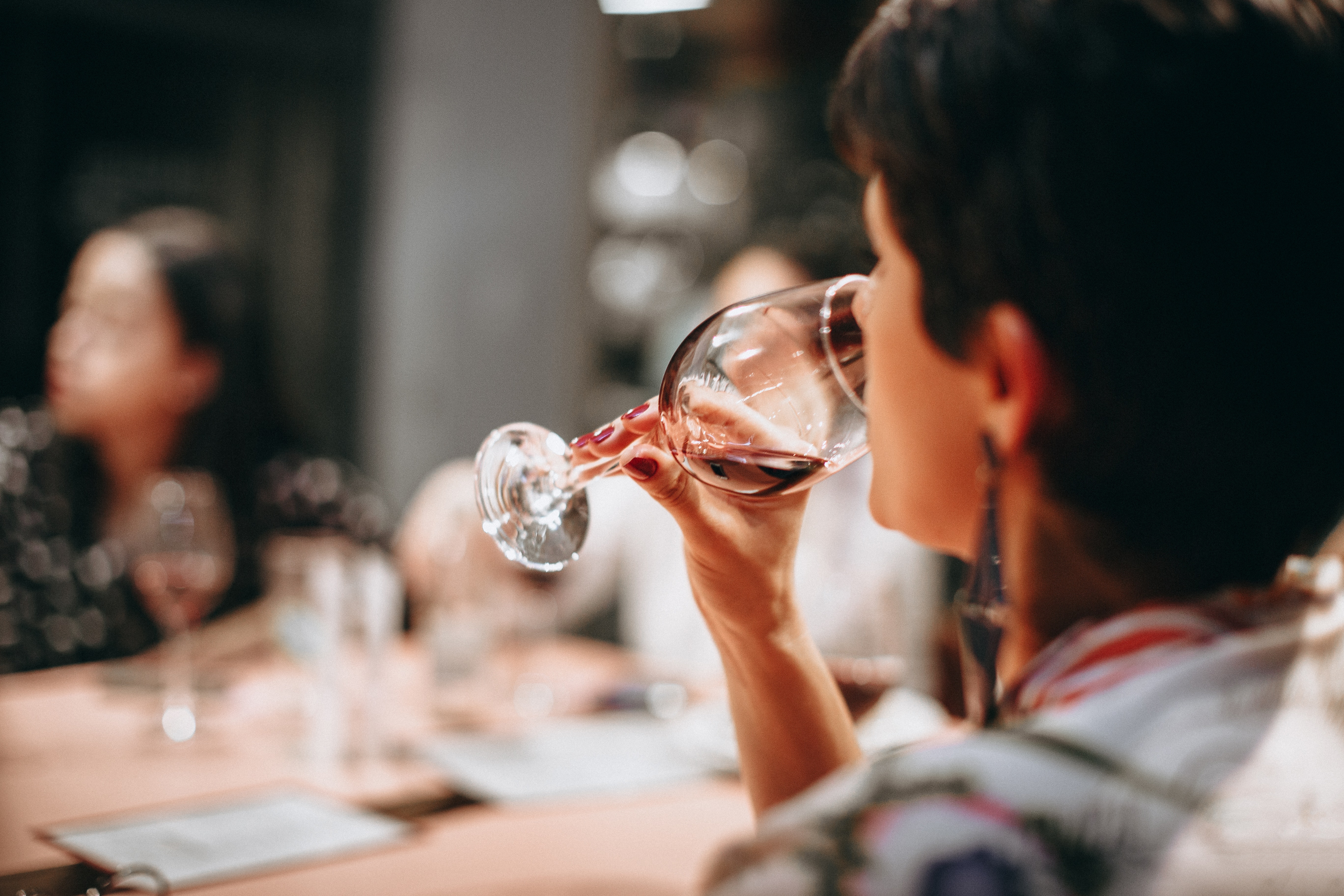 Pay attention to both the specific flavor notes — like cooked blueberry — and the broader flavor types — like leather — that come forward. Also note the form and proportion to the flavor. How does it balance opposing characteristics such as sweet and sour? Do the various flavor components effortlessly blend together in seamless harmony or are their boundaries discernable? Take stock of the complexity of the taste. Does the wine present a variety of flavors or does it go through an evolving range from sip to swallow?
Lastly, what flavors come to you after the swallow and how long do they last? Complete wines that are well integrated offer a balanced harmony of evolving flavors, which linger nicely and have a gratifying finish. Each sip is an experience unto itself, and best of all, your palette grows with each tasting.
5. Most things in life are better when shared. Wine making is an artful process, and just like the other arts, enjoying it in the company of others only deepens the experience. Joining our wine club ensures you will have some of Napa's best wines on hand to taste and comparing notes with friends along the way will help expand your palette and theirs too. You may happen to have an invigorating debate over the best red wines, and what better way to settle it than with a tasting? Our tip is to make sure each person is involved in the selection process, as you're sure to find yourself outside of your comfort zone — always a good thing in the world of wine. You may just find a new favorite varietal!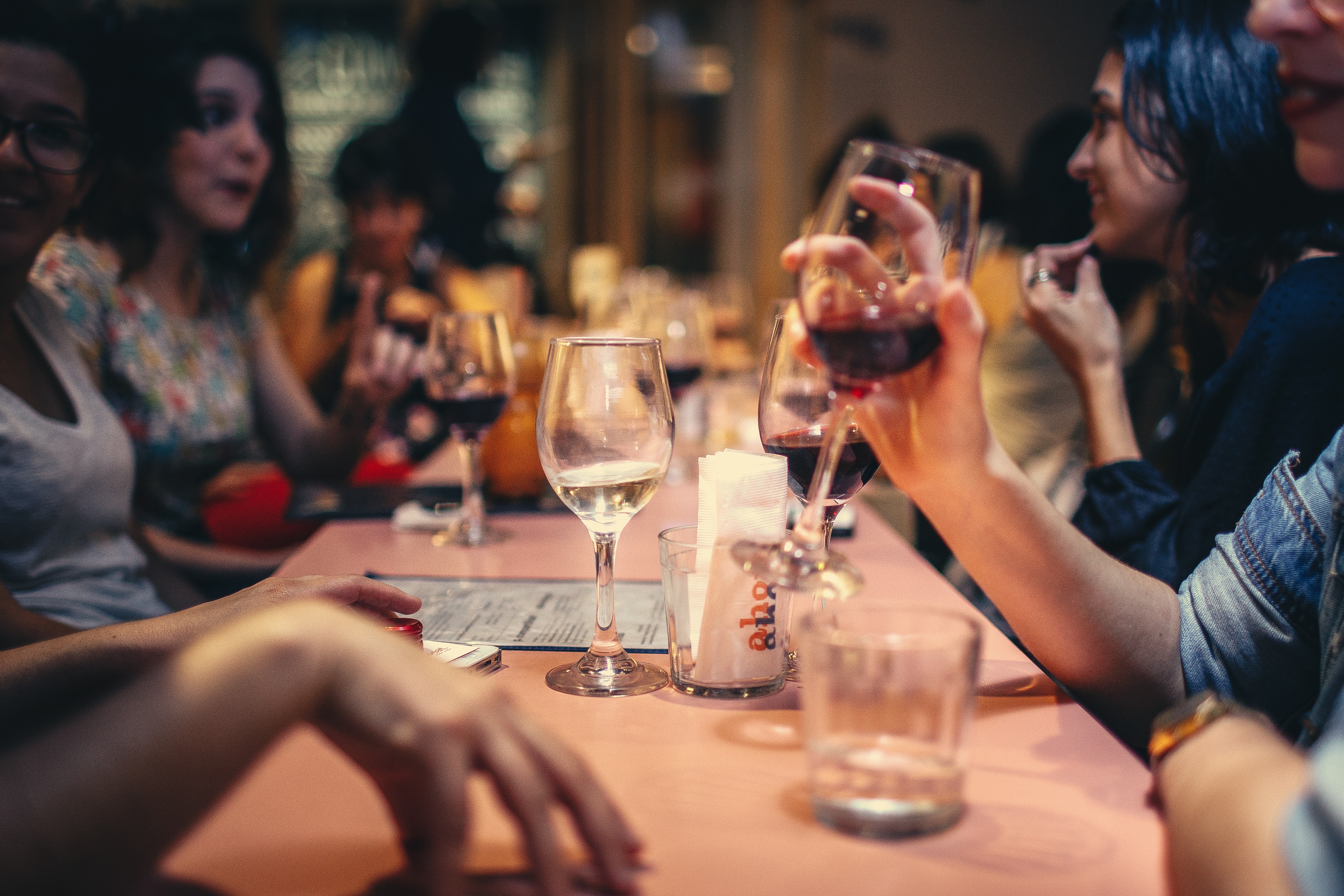 6. Don't take it too seriously and just enjoy the ride. We learn faster and are more impressionable when we are relaxed and at ease. You've got a lifetime to learn all there is about wine, so play the long game and enjoy building your own wealth of wine knowledge bit by pleasurable bit at your own pace.
One of the great things about wine is that it easily weaves into the fabric of our day-to-day lives. Enjoying a couple bottles of the best Napa red wines at dinner with family, some bubbles to mark a special occasion, or sharing a glass with your significant other before a show; there are ample wine-worthy moments in life, and each is a chance to expand your knowledge of the most delicious fruit — in our opinion — grown on vines.
When it comes to a wine country vacation, you'll be hard pressed to find somewhere better than Napa Valley. The same goes for buying Napa Valley wine. Explore Precision Wine Company's wines and be presented with a distinguished collection, each made with precise attention to detail and a commitment to quality from the grapes to the packaging. Layered with complex and delicious flavors, our wines showcase the unique characteristics of California's appellations and regions. Cheers!